We had the amazing opportunity to create a virtual tour for the new business school building at the University of Utah. You can now tour through the entire school of business, and see just how awesome their school is.
I went to the business school back in 2007-2008, and there used to be a tiny 2-story circular building that always smelled like an old closet.
Here's a photo of the building in its glory:
Here's a great time lapse video of the deconstruction of the old Francis Madsen Building.
I also just noticed that the business school is using our aerial photo on their LinkedIn page!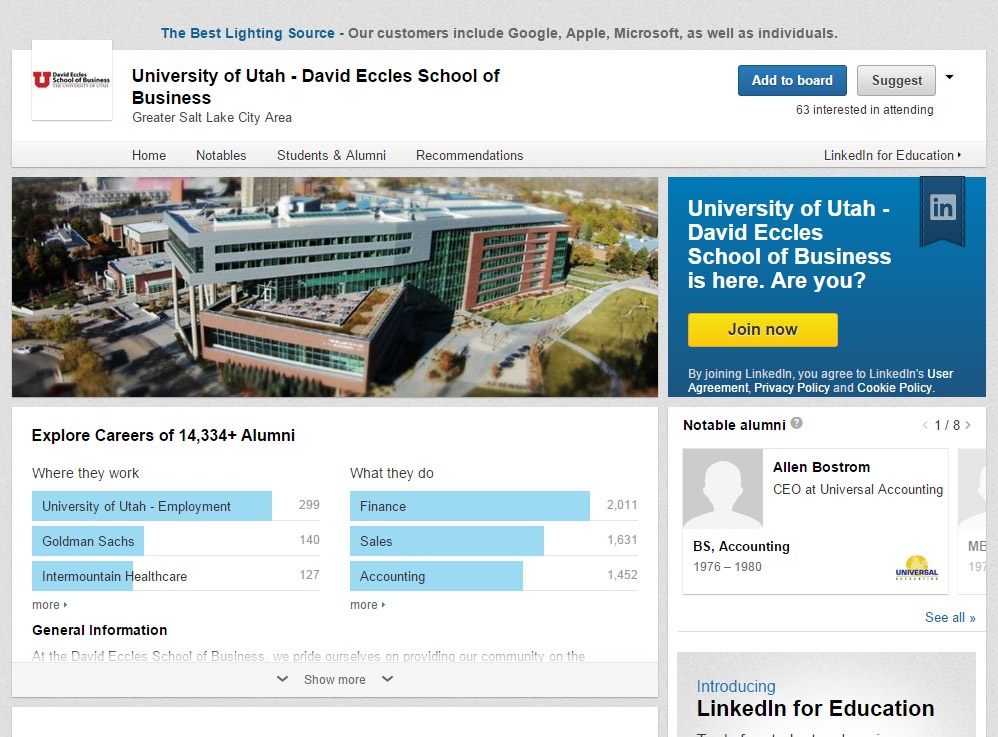 Here is a list of the photos and video that we took while we were there:
University of Utah Aerial Video